16 Random Facts About The Titanic That Will Send You Spiraling Down A Rabbit Hole
Can't. Stop. Reading.
A first-class ticket cost $2,560, which is more than $61,000 today.
For the price of that ticket, passenger Charlotte Drake Cardeza got a three-room suite with two bedrooms and a sitting room, plus two wardrobe rooms and a bath. She also had a private, 50-foot-long promenade deck.
David Paul Morris / Getty Images
The violin that was being played as the Titanic sank was auctioned off in 2013 for $1.7 million.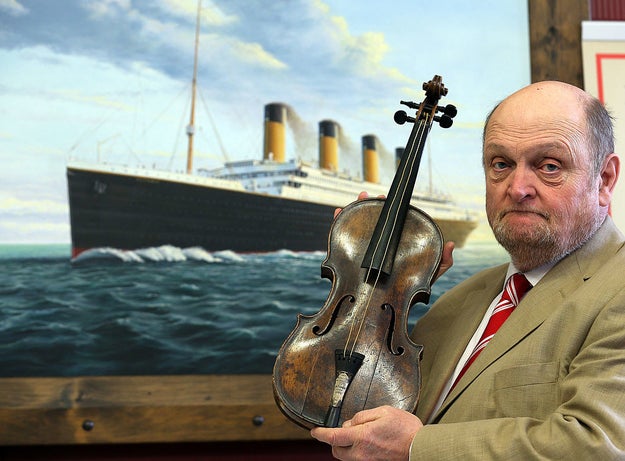 The auction house Henry Aldridge and Sons spent seven years proving the violin was genuine and belonged to Wallace Hartley, who was the band leader of the Titanic.
Matt Cardy / Getty Images
On April 11, 1912, three days before the ship sank, second-class passengers ate boiled hominy, grilled ox, kidneys and bacon, fried potatoes, buckwheat cakes, and more.
Matt Cardy / Getty Images
---
View Entire List ›