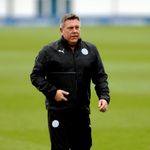 Leicester City manager Craig Shakespeare keen to recruit well over summer | Football News
By PA Sport
Last Updated: 19/05/17 5:07pm
Leicester boss Craig Shakespeare has admitted the Foxes face an important summer of recruitment after his squad's strength in depth was exposed by Tottenham on Thursday.
The 6-1 defeat by Spurs at the King Power Stadium came on a night the Foxes were without injured regulars Wes Morgan, Robert Huth and Danny Drinkwater.
Final day goals on your mobile
Watch in-game goals from the final day of the Premier League on the Football Score Centre app
Shakespeare, who met with head of recruitment Eduardo Macia and director of football Jon Rudkin last week, is keen to move on from the drubbing and admits improving the quality and depth of his squad over the summer is crucial.
Recruitment is a massive area in any football club. We have to get that right.
Craig Shakespeare
"We'd like to think that we're better than last night's showing, most definitely. Hopefully, it was a one-off," Shakespeare, who expects to resolve his future next week, said ahead of his side's final match of the season at home to Bournemouth.
"But Tottenham are a good side, they've recruited really, really well, they've spent heavily in the transfer market. You could see the depth of their side.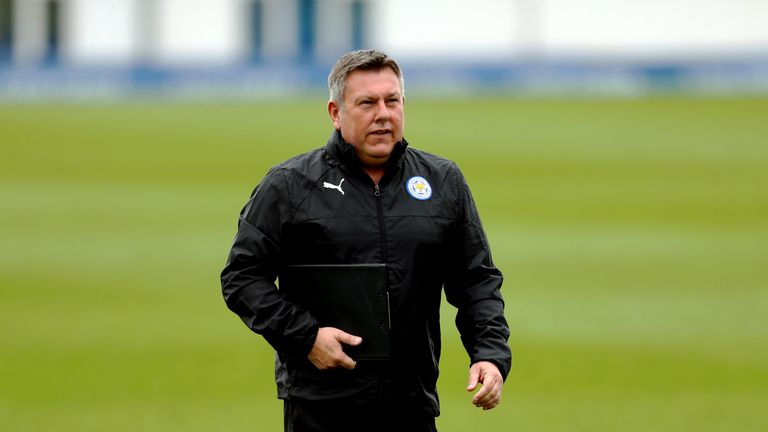 "When they've got the injuries they had and the players they could bring in, you understand how the recruitment side of it can have a massive effect.
"There's not enough strength in our squad. We've come into injuries and we've managed to get through the games before that.
"Recruitment is a massive area in any football club. We have to get that right. But we've been unfortunate with injuries and when you miss all the players that we did last night, I think it took its toll."
Leicester v Bournemouth preview
Wes Morgan is expected to miss Leicester City's final match of the season on Sunday against Bournemouth
While ability is important, Shakespeare insists any new signings must also have the right personality to fit in with the ethos of the existing Leicester squad.
"We look at the whole person. They have to have ability and attributes specific to their positions, but also the personality and mentality has to be right," added Shakespeare.
"We know enough people within football to be able to make checks on that sort of thing and get opinions. You can make checks on players with just a few phone calls."