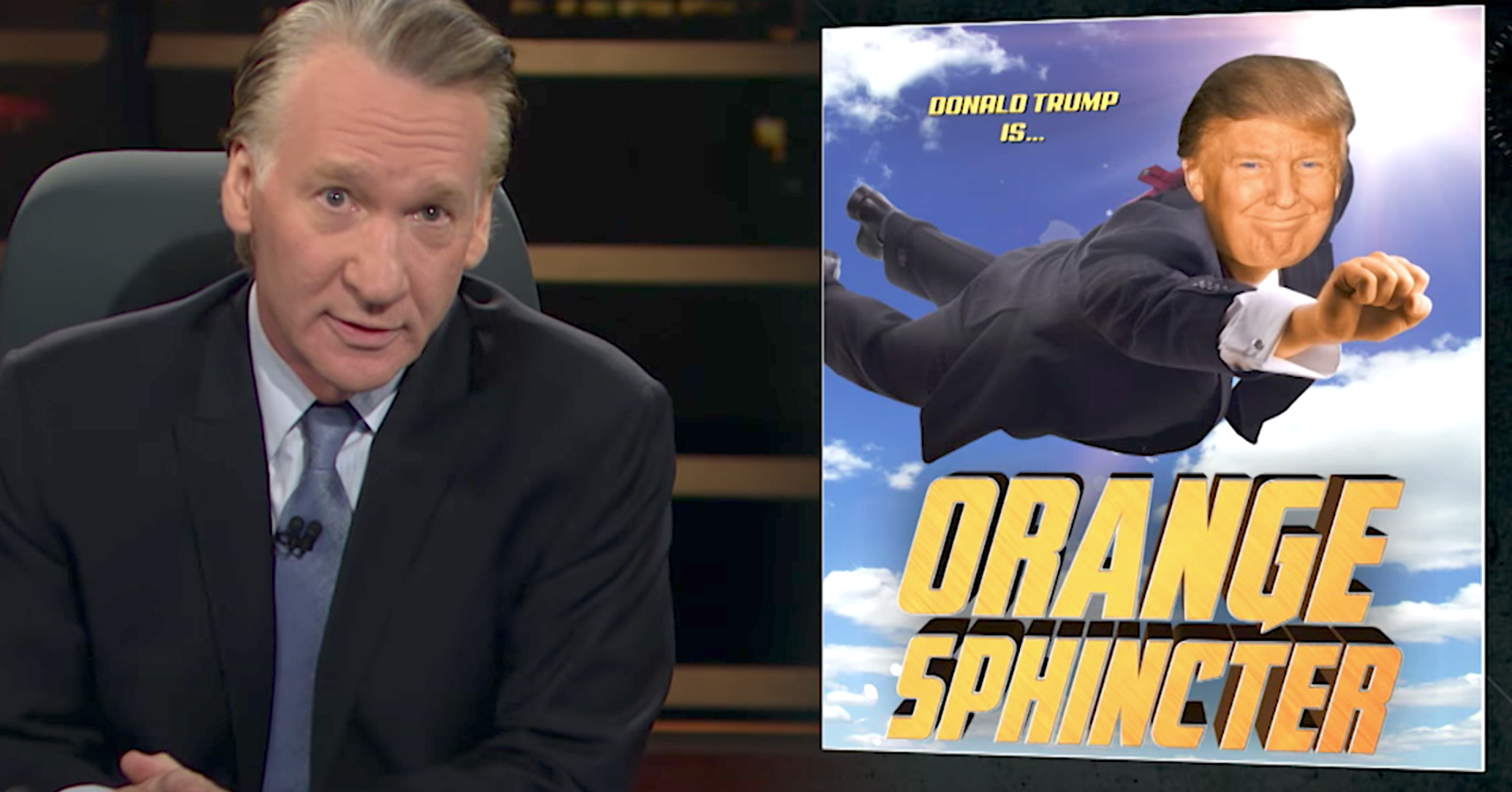 Bill Maher Blames Superheroes For Election Of 'Orange Sphincter' Donald Trump
After reeling off a long list of recent TV shows and movies featuring superhuman characters, the "Real Time" host said the abundance had led to a common mindset that "we are not masters of our own destiny."
People were now sitting back and waiting for "'Star Lord' and a fucking raccoon to sweep in and save our sorry asses," he told his audience.
"And that's how we got our latest superhero, 'Orange Sphincter,'" Maher quipped, before imagining what his superpowers would be.
Check out the full segment above.